What an incredible week it has been for our students and alumni at this year's Source Africa trade show held at the CTICC this past Wednesday and Thursday. Below, we run down a few of the events our graduates were involved in, including one student winning an all expense paid trip to France to showcase her Advanced Diploma collection at the Paris trade show in September! 
Source Africa Young Designer Competition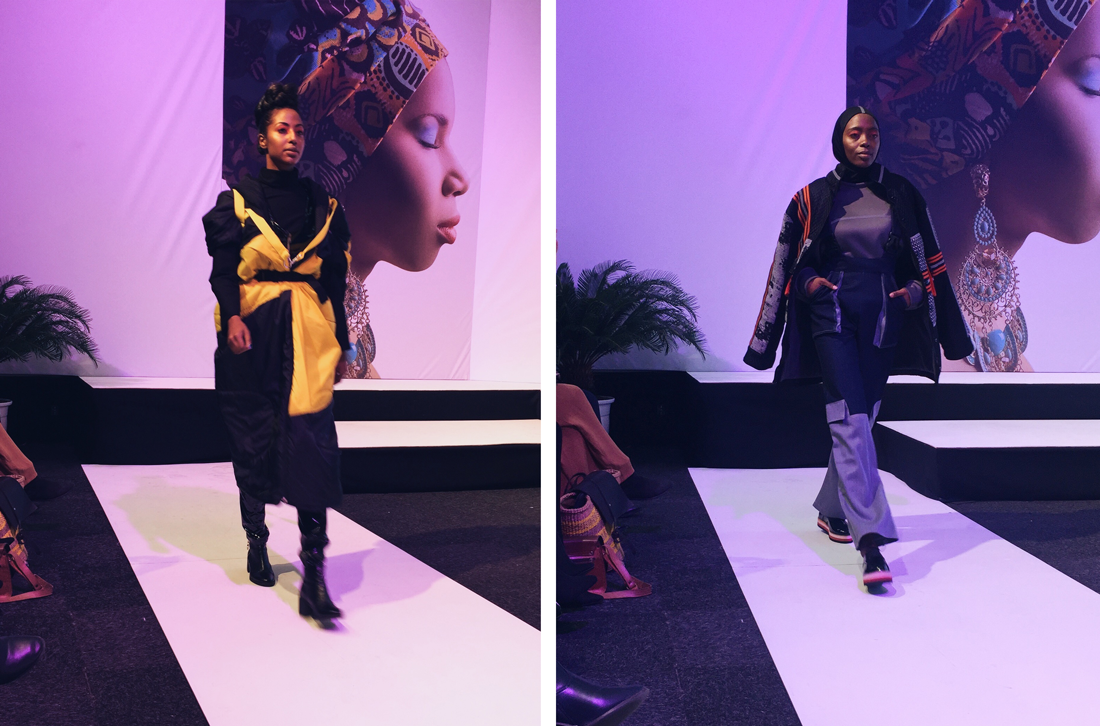 One of the major events at this year's trade show was the runway presentation of the Source Africa Young Designer Competition, where two CTCFD alumni had been selected to showcase their designs around the international WGSN macrotrend for Autumn/Winter 2018/2019 WORLDHOOD. As outlined in the brief: '2019 will see the rise of the "multi-local" as we increasingly feel at home in multiple locations and drawn to multiple eras. Though tensions arise within and between nations, there will still be a growing feeling that culture can be stronger than country. WORLDHOOD is about connecting people globally through a new sense of street culture and shared nostalgia' (WGSN, 2017).
Maruwaan Galant, who graduated from CTCFD in 2016 was announced runner up in the competition. His design (seen above right) drew inspiration from safety wear on construction sight, building reflective tape into his outwear piece. Clashing prints, mesh, denim and the inclusion of cargo pockets reiterate the utilitarian nature of the design with a nod to urban camouflage. Maruwaan's inclusion of the Burqa shows a melding of East and West culture with conservative woman becoming more and more fashion forward and pushing a street wear aesthetic.
Tara Simeon, currently studying toward her Advanced Diploma in Fashion as well as lecturing at CTCFD on a first year Garment Technology level was announced as the winner of the competition with her transformative design (seen above left)! Her multifunctional look sees the outerwear piece transforming into a sleeping bag, and the backpack unfolding into a tent. This practical equipment was designed for the homeless, with her activist driven pieces looking to raise awareness for poverty in South Africa. She will be able to take her message international in September; as part of her prize package, Tara will be showcasing her Advanced Diploma collection at the gala opening of the largest fashion trade show in Paris! As well as this incredible opportunity, Tara has won a Figure Form mannequin valued at over R 10 000, a Brother industrial sewing machine valued at over $ 1 500, as well as a R 10 000 cash prize. We could not be happier for her, congratulations Tara!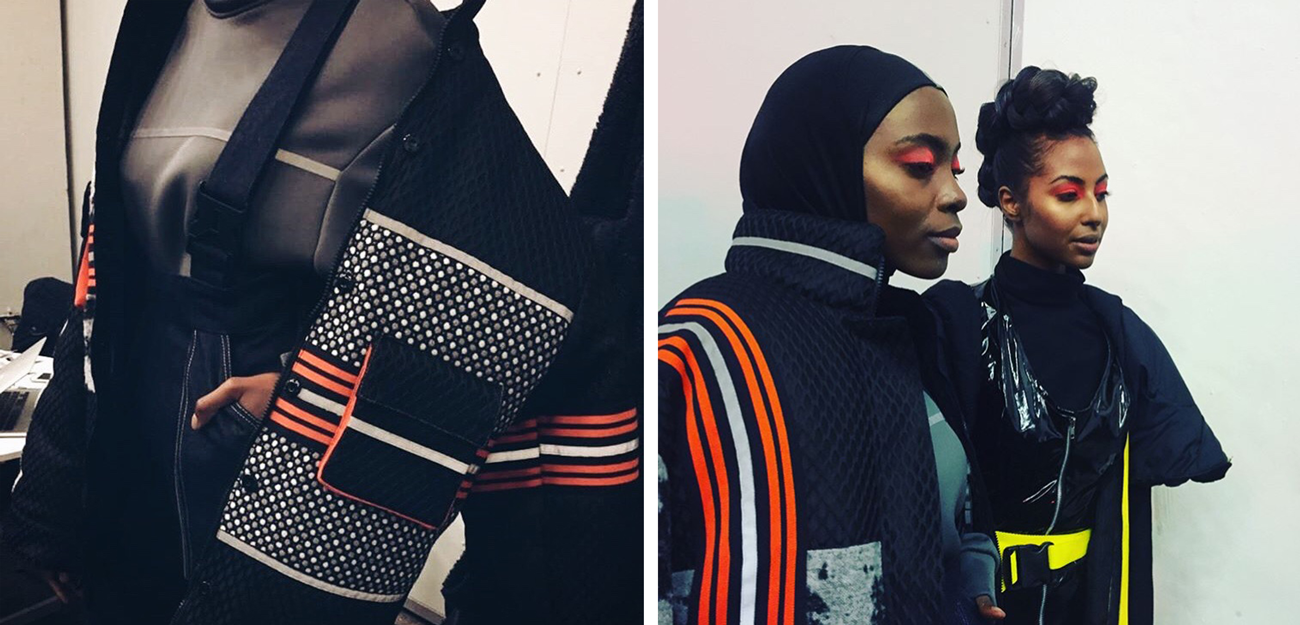 Cape Town Fashion Council Graduate Platform
Two of our current third year students, Katherine Collins and Salimah Rawat were selected to showcase their work as part of the Cape Town Fashion Council Graduate Platform at Source Africa 2018. Alongside their designs, which spanned their studying career, Katherine and Salimah also displayed their digital portfolios and were able to network with leading industry members both nationally and internationally through this incredible opportunity. Thank you to the Cape Town Fashion Council for nurturing young talent!