Mercedes Benz Fashion Week Cape Town took place between Wednesday, 7 August 2013 and Saturday, 10 August 2013 at the CTICC, and CTCFD had the chance to watch all the Spring/Summer designer collections on offer. Here are the collections we felt stood out from the rest.
DAY 1
Ernest Mahomane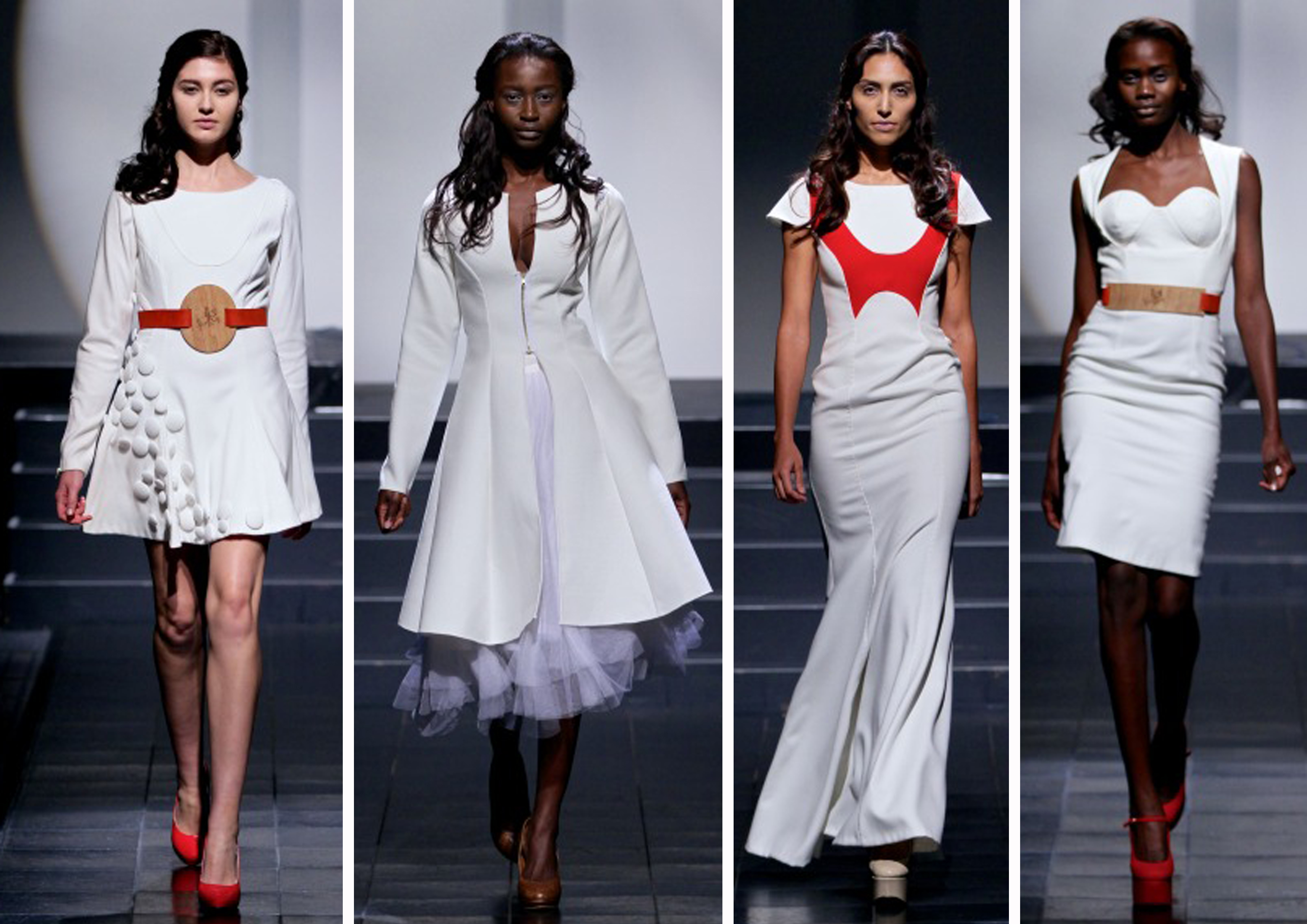 Showing at the Mercedes Benz Fashion Week Cape Town Opening Gala on the Wednesday evening, Ernest Mahomane, who is currently working as Gavin Rajah's assistant, showed a strong collection inspired by his mother, and women in history. This collection, using whites, red and accessories made of wood set the tone of the week, which openly celebrated women over the Women's Day weekend.
DAY 2
Adriaan Kuiters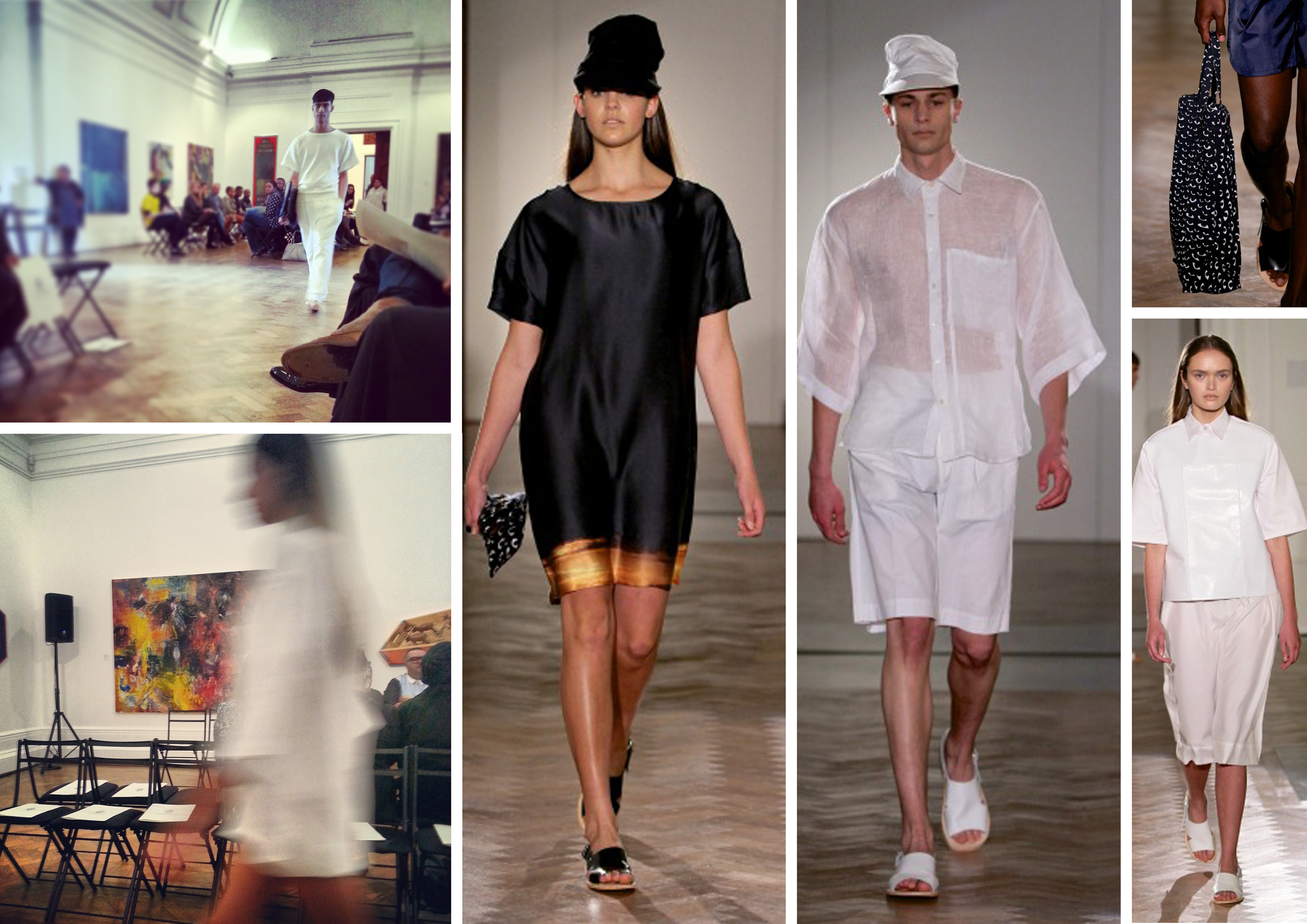 Showing at the National Gallery, Adriaan Kuiters' collection offered a very wearable, minimal collection of muted whites, beige, and greys. Kuiters' amped up the collection with leather, printed silk shift dresses and interesting accessories.
Lara Klawikowski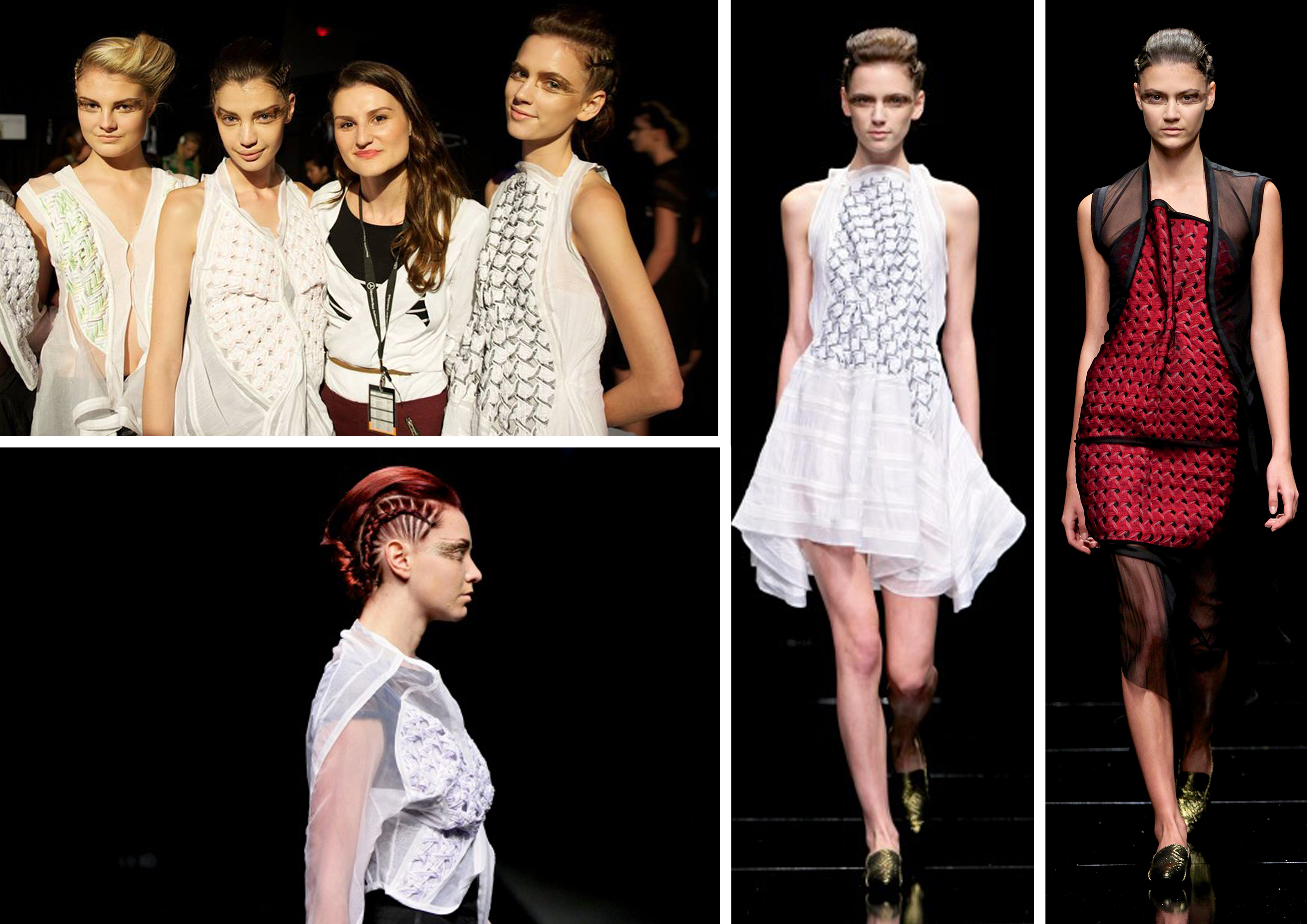 As a part of the AFI Fastrack Next Generation initiative, our own alumni Lara Klawikowski, showed a 12 piece collection entitled 'BlindSight' which was inspired by a visit to the Institute for the Blind, made of clean whites and blacks which were overlain onto bright sections of texture.
DAY 3
Spilt Milk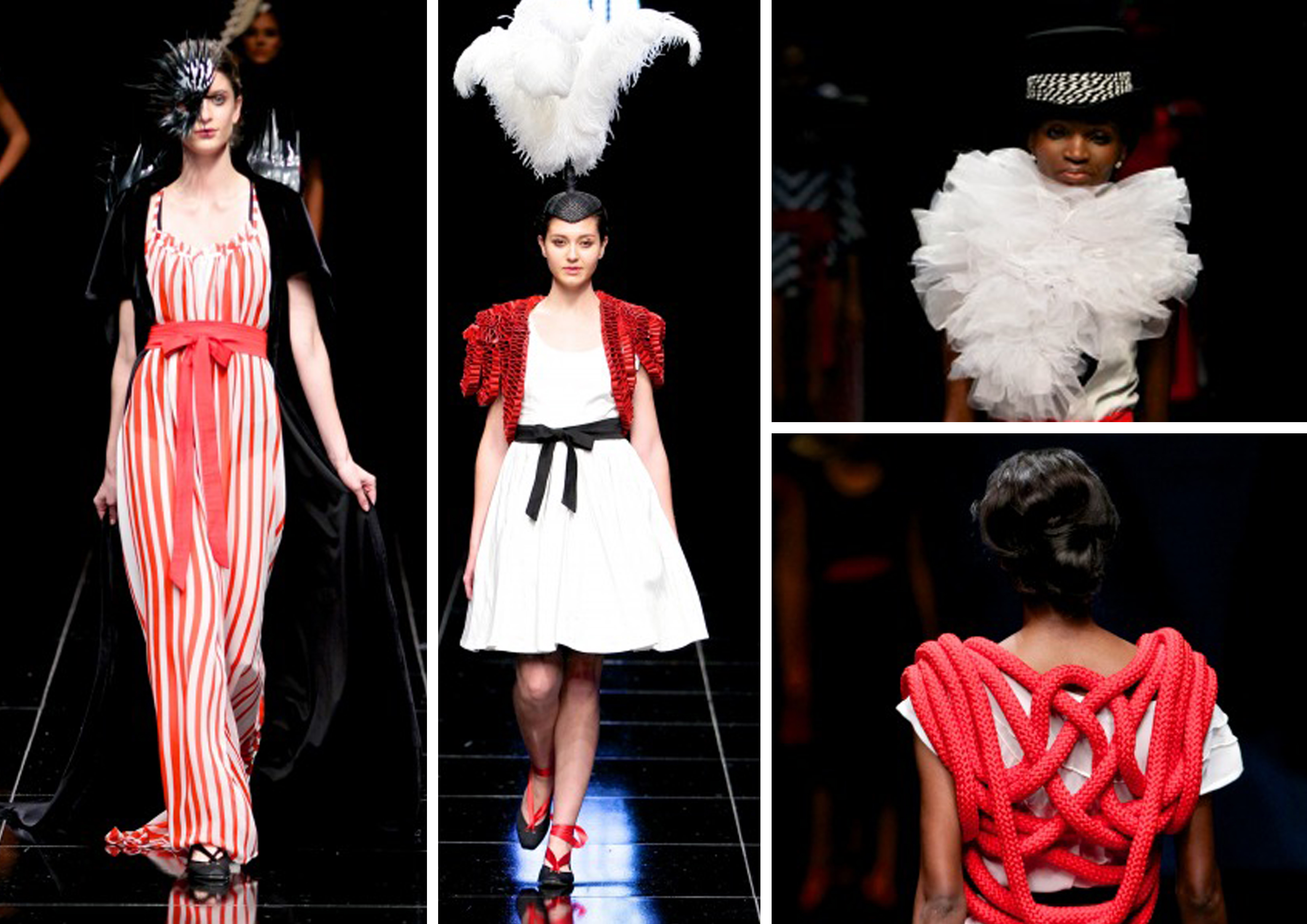 After a rather poor start to the day, Spilt Milk turned up the volume on fashion week with her collection entitled "The Greatest Show on Earth". Clearly inspired by circuses of yesteryear, Spilt Milk showed ready-to-wear pieces styled cleverly, turning what might have been a rather lack lustre showing into one which made us sit up and pay attention.
Michelle Ludek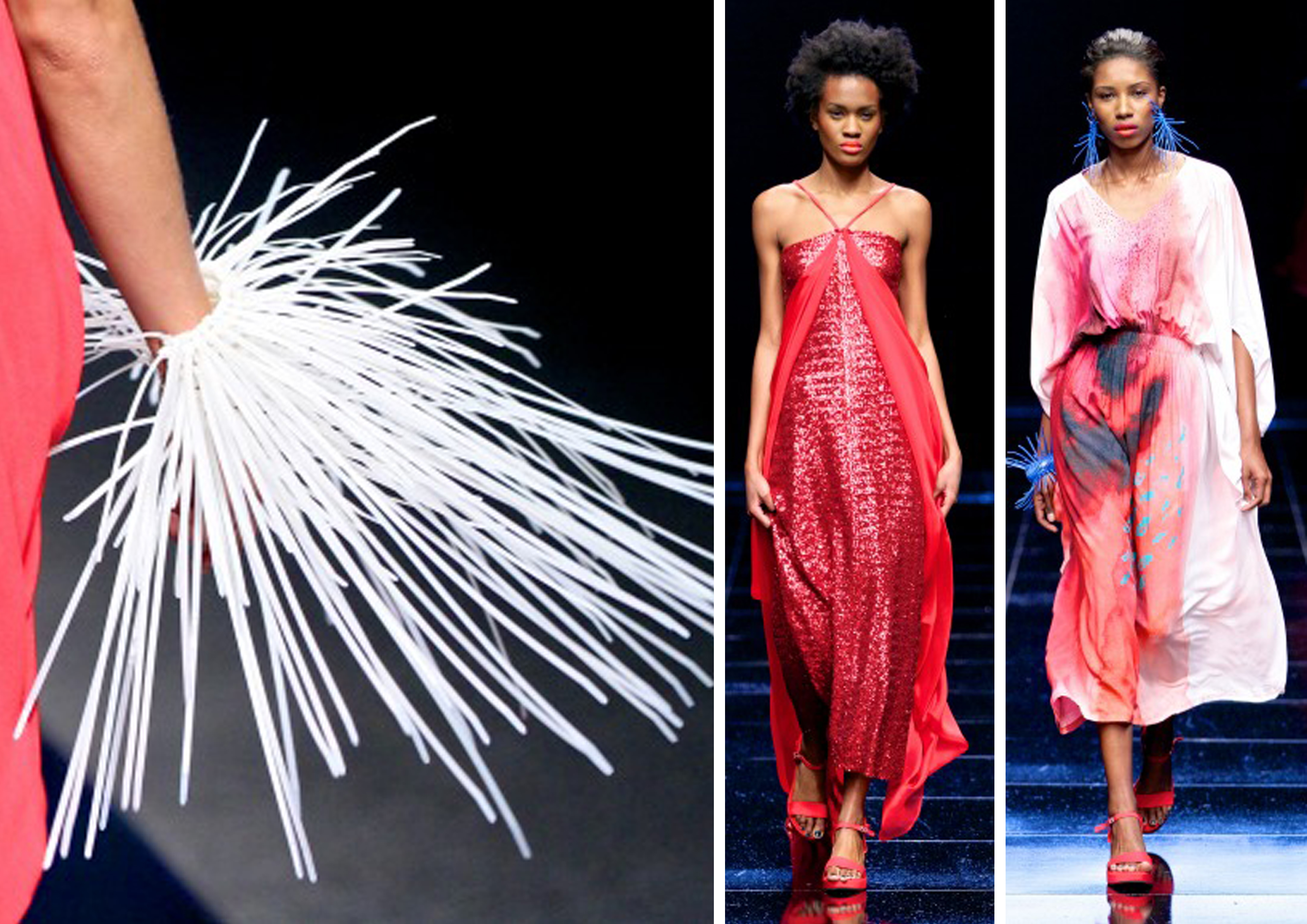 Michelle Ludek proved that experience does put you above the rest, with a collection inspired by kelp forests. With abstract prints and accessories made out of cable ties, Ludek had one of the most exciting showings of the day.
Leigh Schubert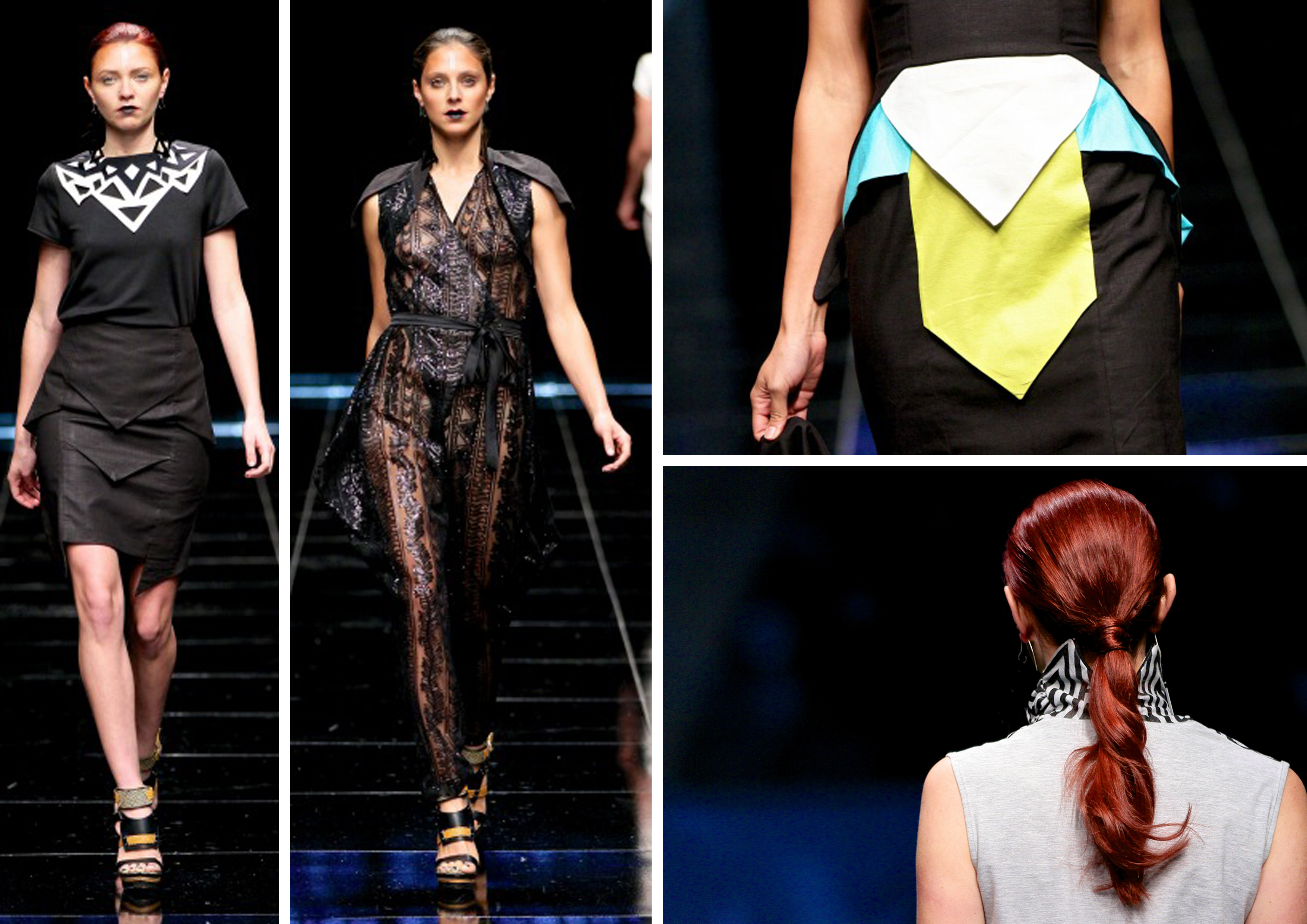 Showing alongside Ludek, Leigh Schubert's collection was nothing more or less than fashion forward. Everything from the AV, to intelligent draping and uneven hems all pointed to the inspiration behind the collection: triangles and organic technology.
Stephania Morland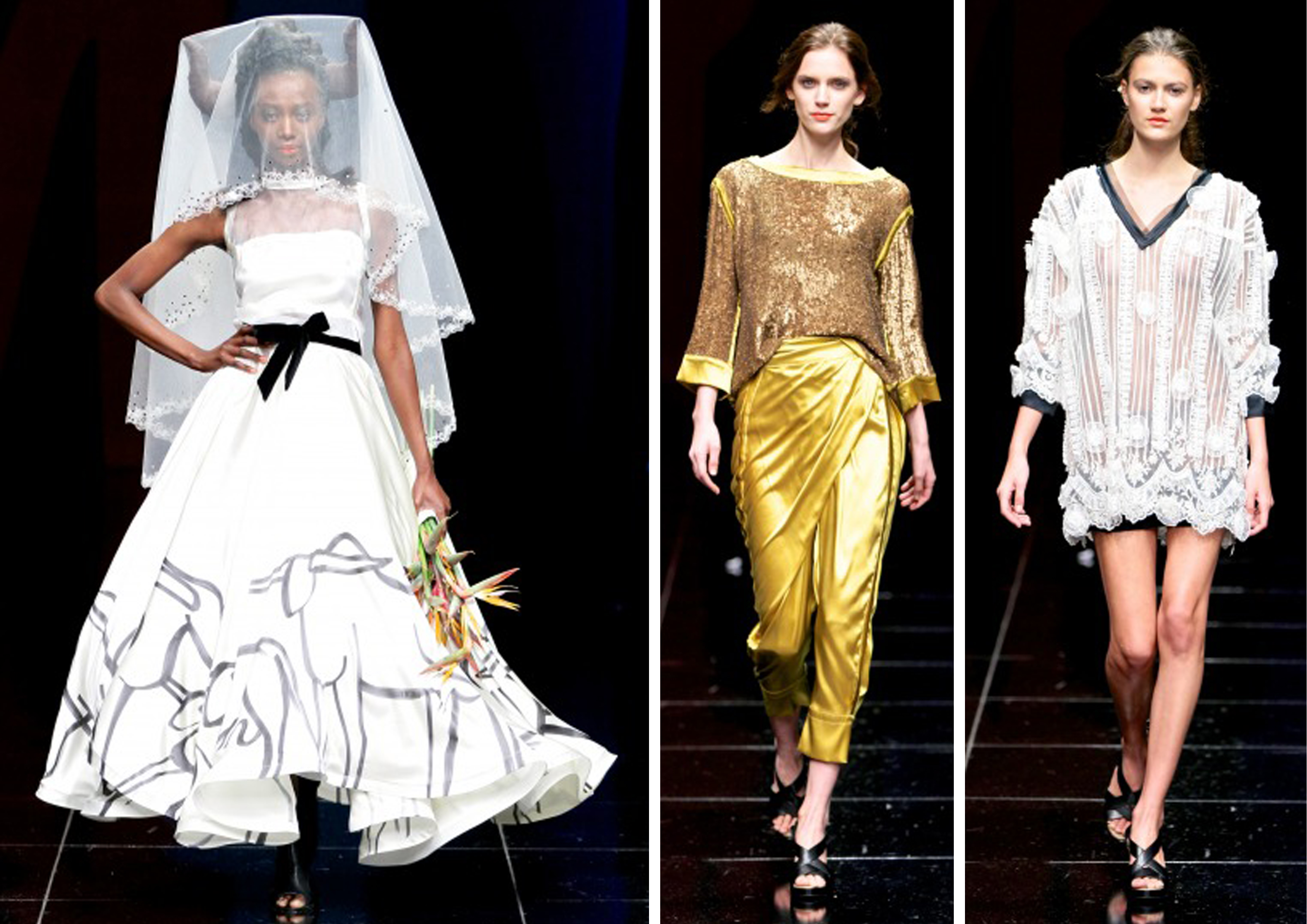 Stephania Morland's collection was nothing short of incredibly considered. Morland, who has been showing collections for many years proved that once again, experience can get you everywhere. The tasteful collection showed off the season's hottest colours shapes and ended with two jaw dropping show stoppers, leaving the audience breathless.
DAY 4
David Tlale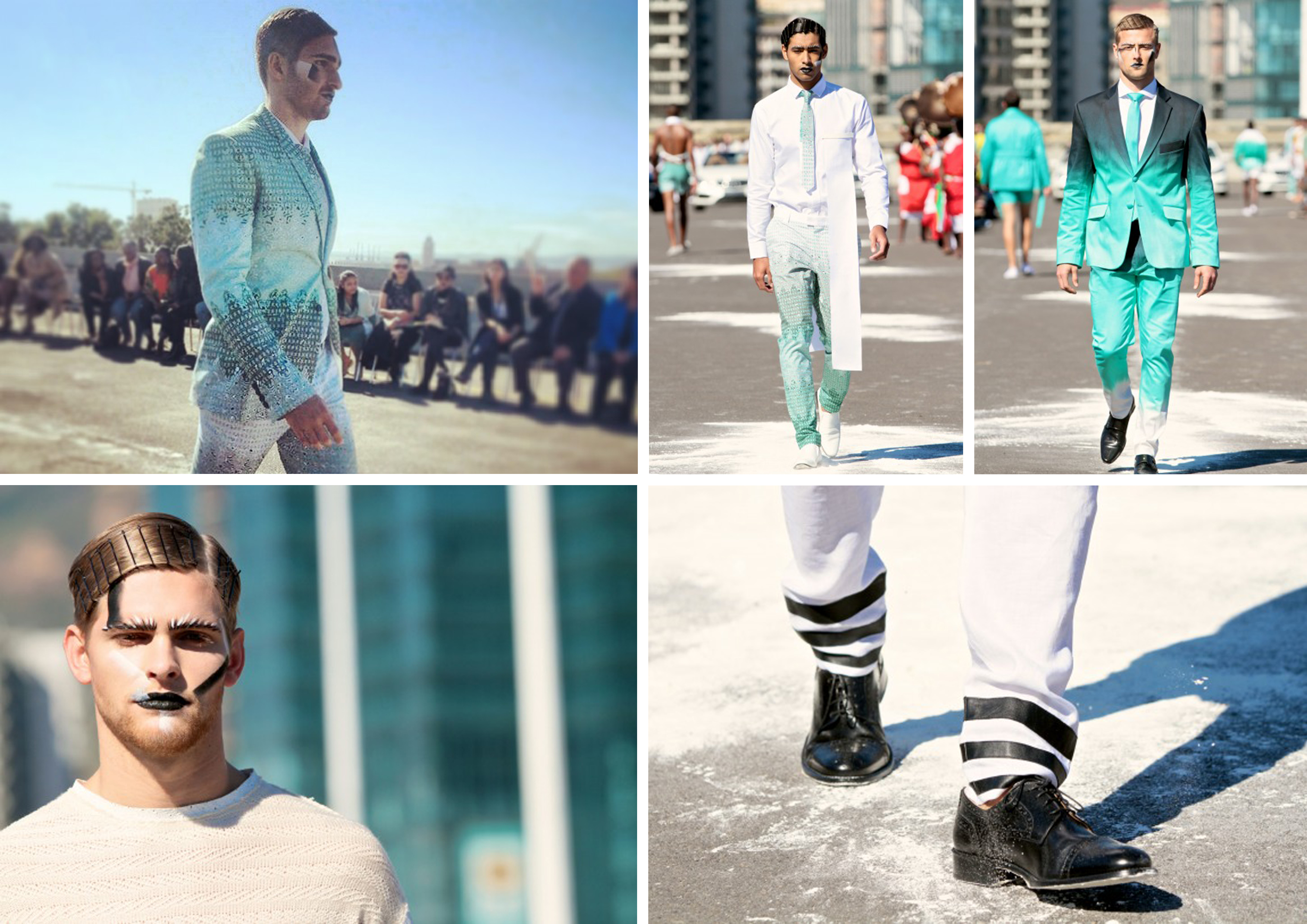 Arguably the show of the week, David Tlale's all menswear collection took place on the broken bridge in Green Point. The show saw the men walking through puddles of white flour, accentuating the ombre effect Tlale created in his pieces.
Thula Sindi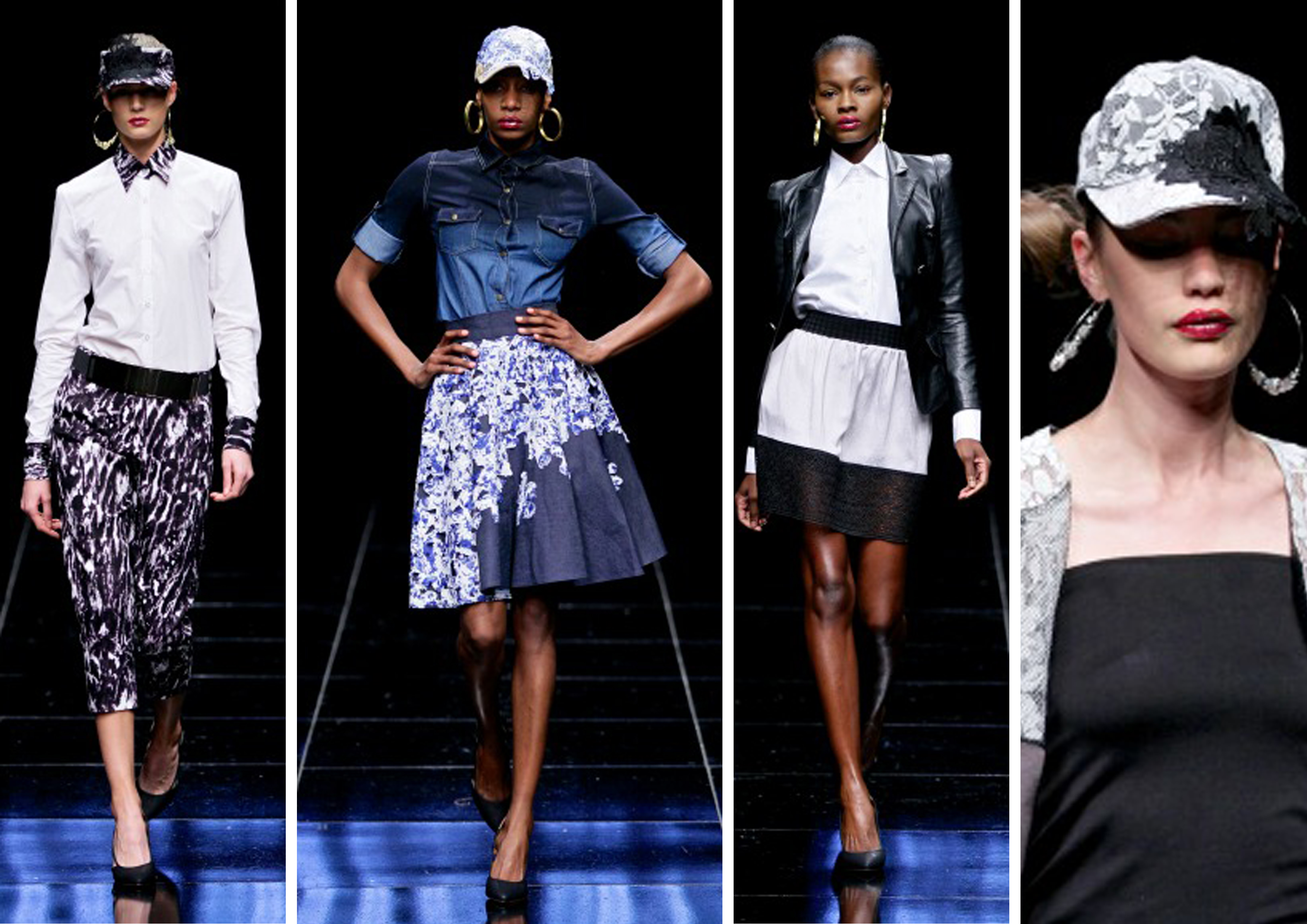 Edgy, exciting and inspiring, Thula Sindi's collection saw stunning fashion forward denim pieces, a fabrication not often used on the runway. Alongside the denim were pieces incorporating lace and razor sharp tailoring.
Craig Port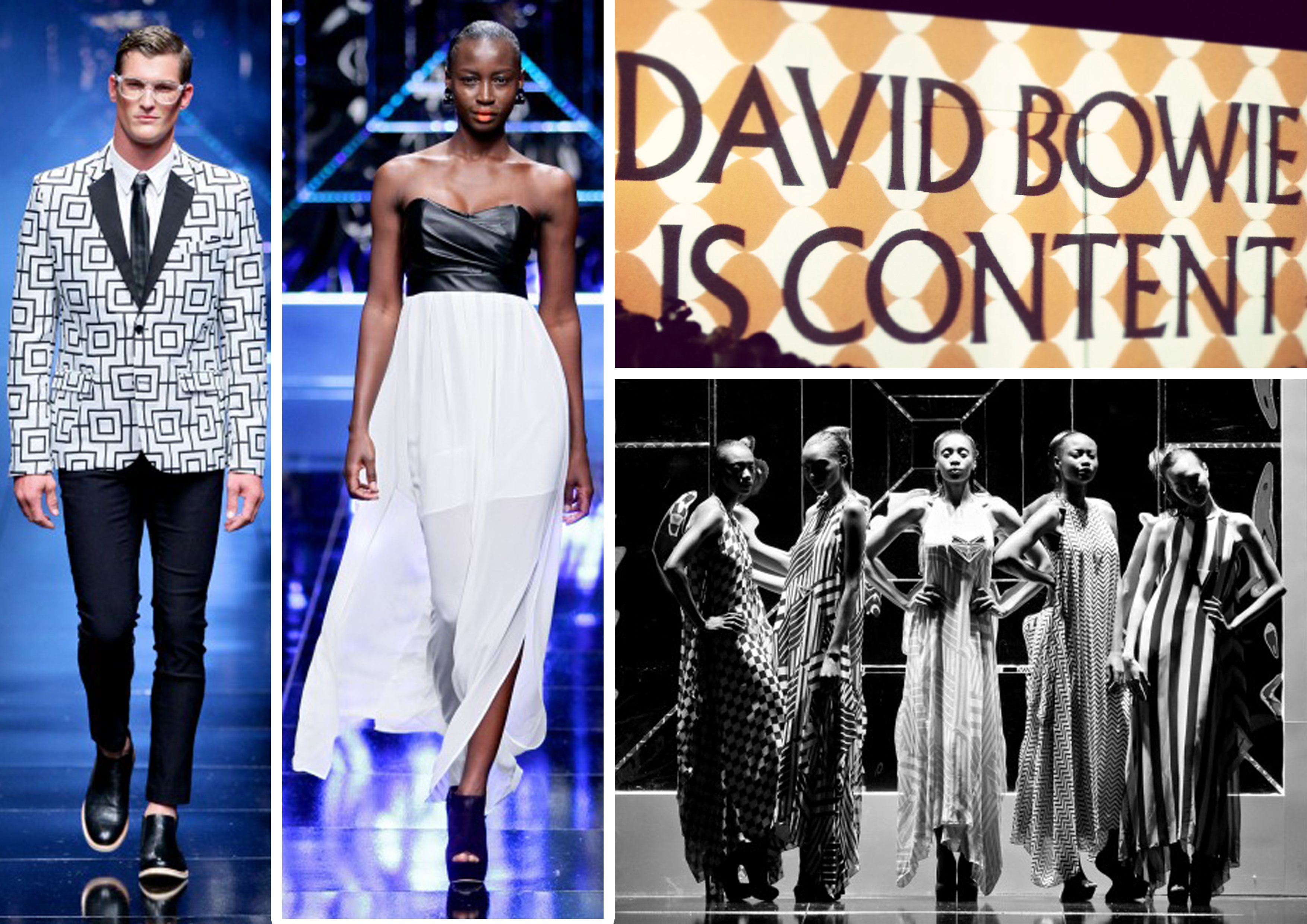 Showing both menswear and womenswear, Craig Port took his inspiration from the 'David Bowie is' exhibition in London. Monochrome and print were juxtaposed by bright elements in his collection.
Fabiani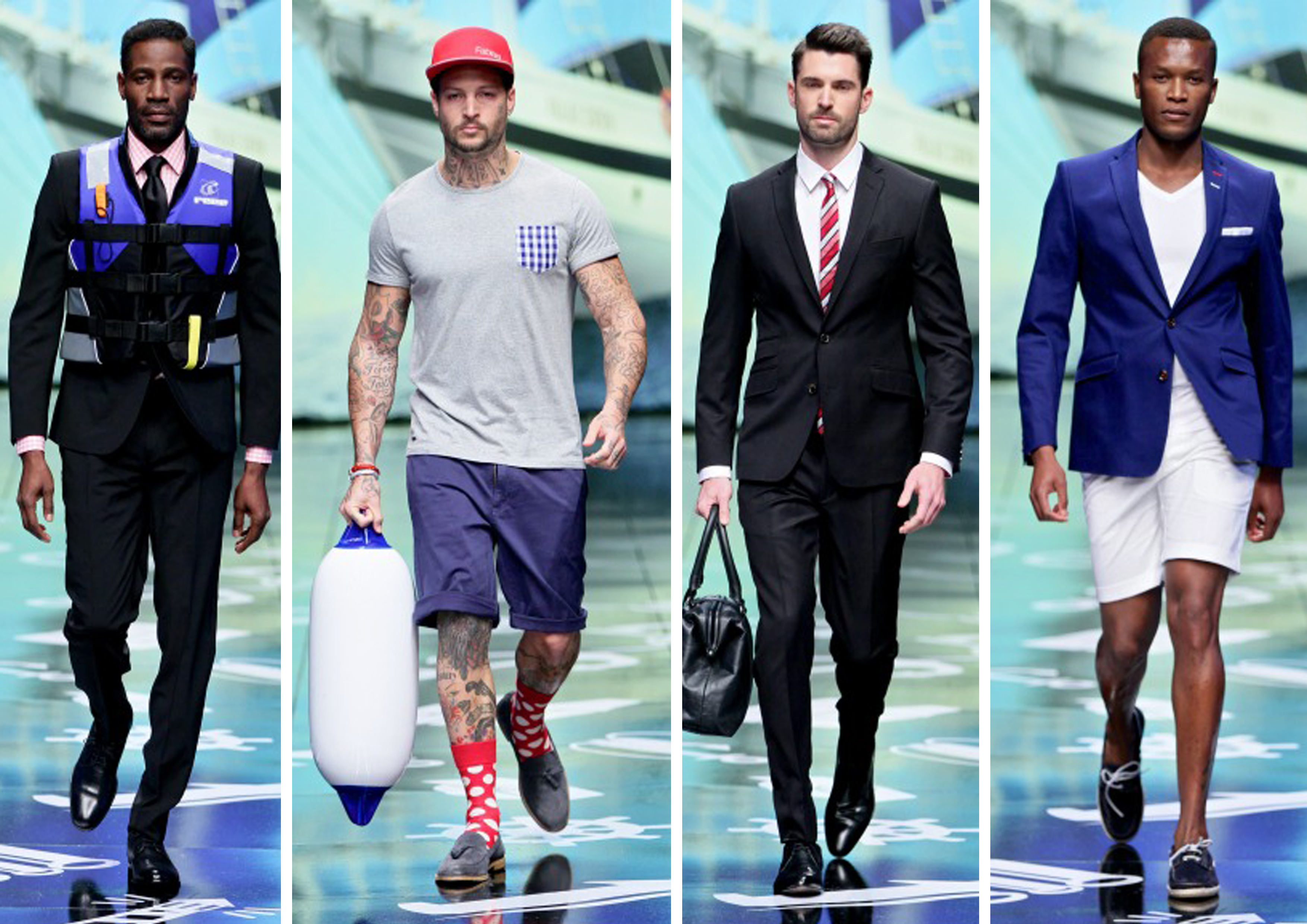 Accessorising the Fabiani pieces with nautical inspired elements, the last show of the week was everything we expect from Fabiani, including a tattoo-riddled model and a beach ball for every member of the audience.
Photos by; Simon Deiner/SDR Photo, Charis Dawson & Gregg Maragelis