CTCFD alumni Lara Klawikowski and Julia M'Poko have secured places in the semi-finals of the Renault New Talent Search and the Elle Rising Star competitions respectively, while Lara will also be showing a collection at Mercedes Benz Fashion Week Cape Town 2013. Along with this, CTCFD 3rd year student Naazneen Kagee has been announced as the winner of the Marie Claire South African 'Mzanzi' Ballet Cinderella Design Competition.
Lara Klawikowski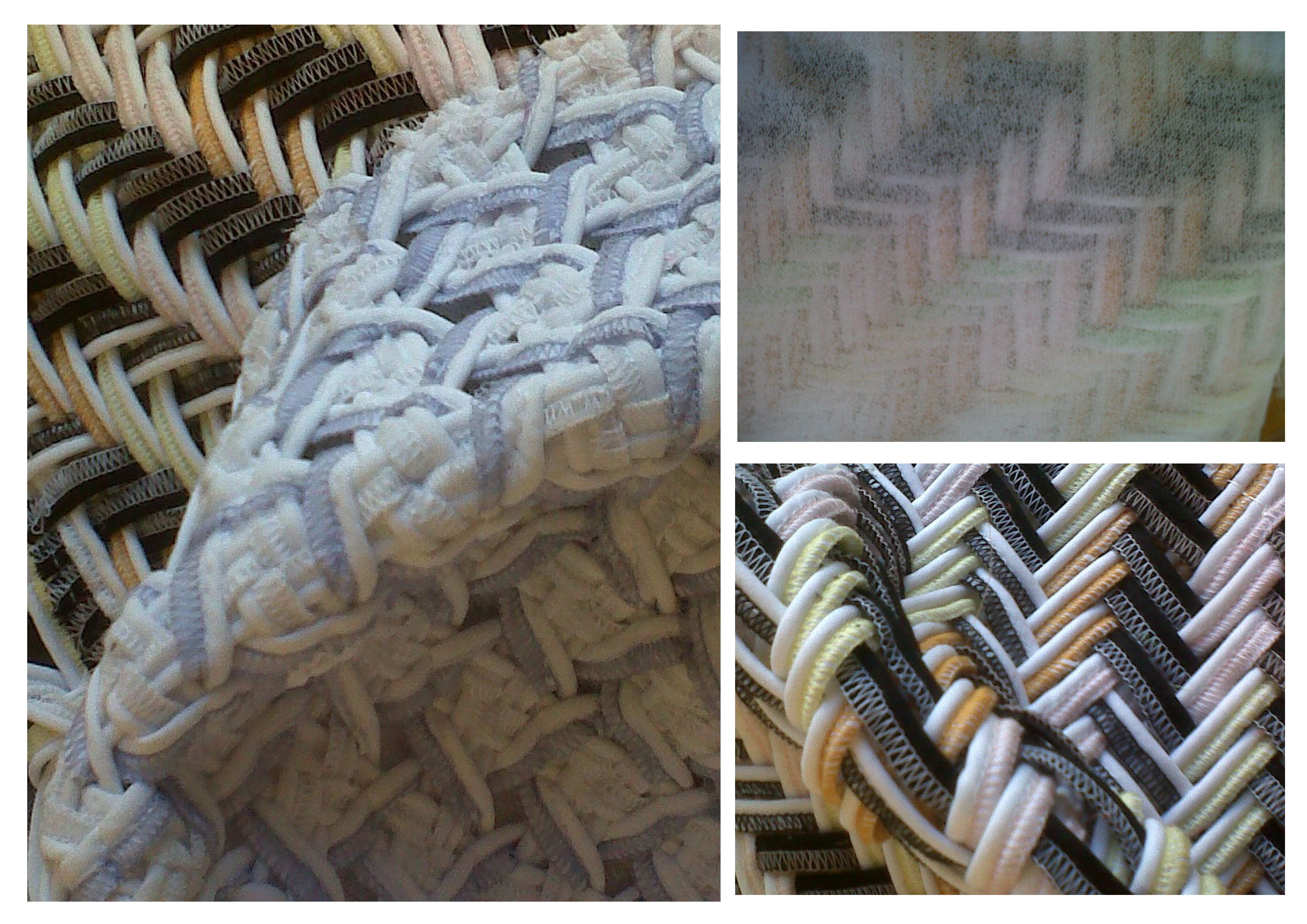 CTCFD Alumni Lara Klawikowski, known for her conceptual designs which include her graduate collection inspired by human trafficking and her numerous wins in the Vodacom Durban July competitions, has been shortlisted as a semi-finalist in the Renault New Talent Search. The 8 garment collection will be judged on 20 September 2013 where 4 finalists will be chosen to show their collections at South African Fashion Week 2013.
Hot on the heels of this announcement, Lara was also given the opportunity to show a collection as part of the African Fashion International Fastrack Initiative which is taking place on the first day of Mercedes Benz Fashion Week Cape Town. Her collection, entitled BlindSight, drew inspiration from a recent visit to the Institute for the Blind and the creative work they do. "I became very aware of how dependent my work and career is on my sense of sight. I was intrigued by the idea of an imaginary state of blindness and what I would see in this state. I imagined seeing a canvas of pure white or pure black and shades in between, depending on the strength of the lighting in my environment." Lara explained.
Furthermore, Lara also drew inspiration by how the visually impaired see a texture by feeling it, and by how a sharper contrast in texture gives a more vivid image in the mind's eye. Describing how she brought this into her collection, Lara said, "I've used traditional cane-weaving techniques as inspiration for delicate woven panels with subtle geometry and mind-consuming texture, employing haphazard pleating and sculpting to enhance the contrast in 3-dimensionality and mimic how the visually impaired may encounter unexpected shapes and re-construct them."
Lara will be showing her BlindSight collection on Thursday, 8 August 2013 at 5 o'clock in the evening. Tickets are on sale through Webtickets.
Julia M'Poko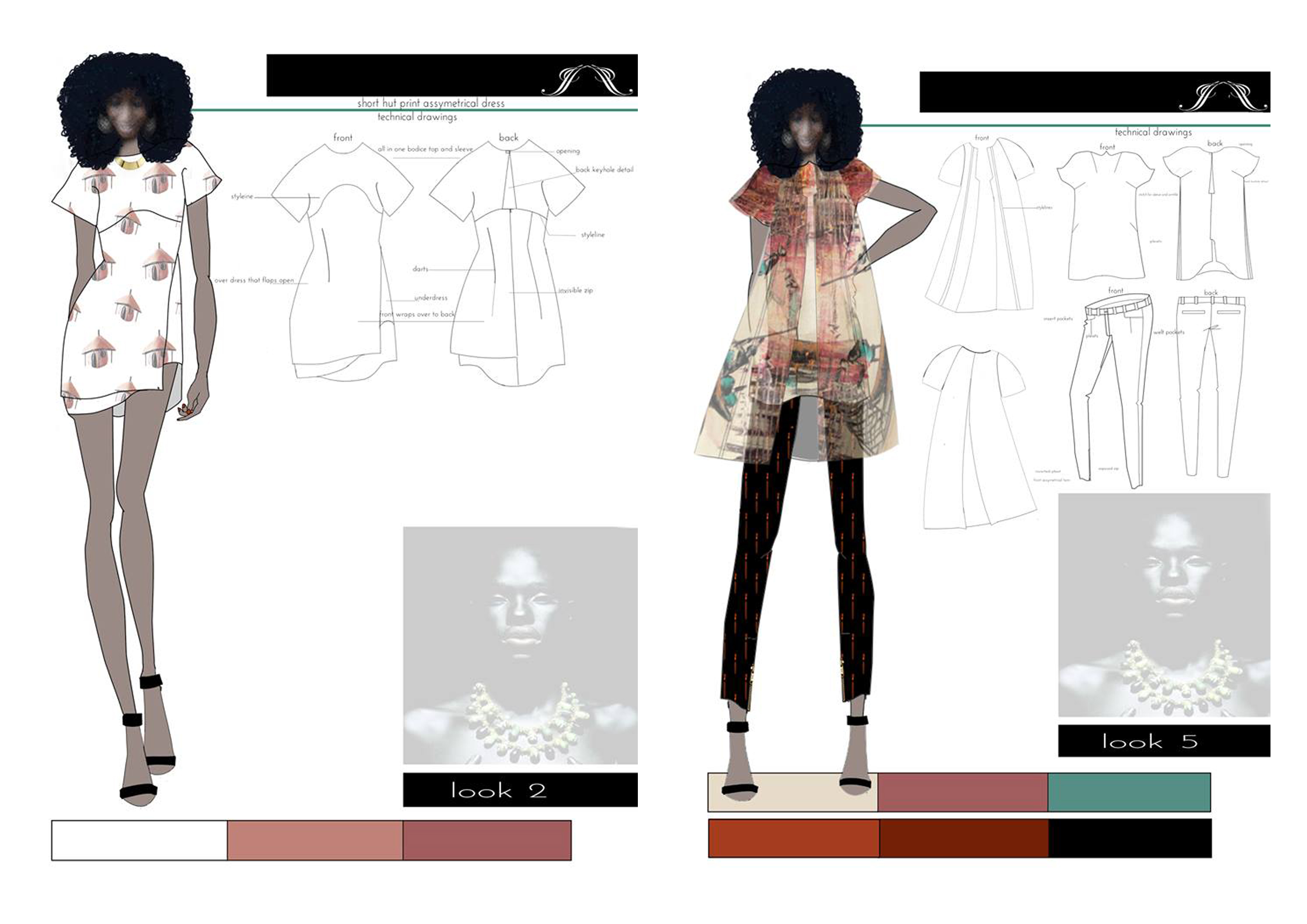 2012 fourth year graduate Julia M'poko's Elle Rising Star collection has drawn inspiration from her father's fishing village, Boyeko, in the Congo. Her 8 look collection is made of original textiles that incorporate digital printing and a clean and modern silhouette. Julia explains her textiles by saying "they represent characters and stories from some of my earliest childhood memories."
As a semi finalist, Julia's next step in the competition is to sew up the looks that she entered as storyboards to the Elle competition. For the second round of judging, Julia will have to have 4 of her 8 looks completed, which will be shown to the judges in September.
The Elle Rising Star final showcase will take place on 14 November 2013.
Naazneen Kagee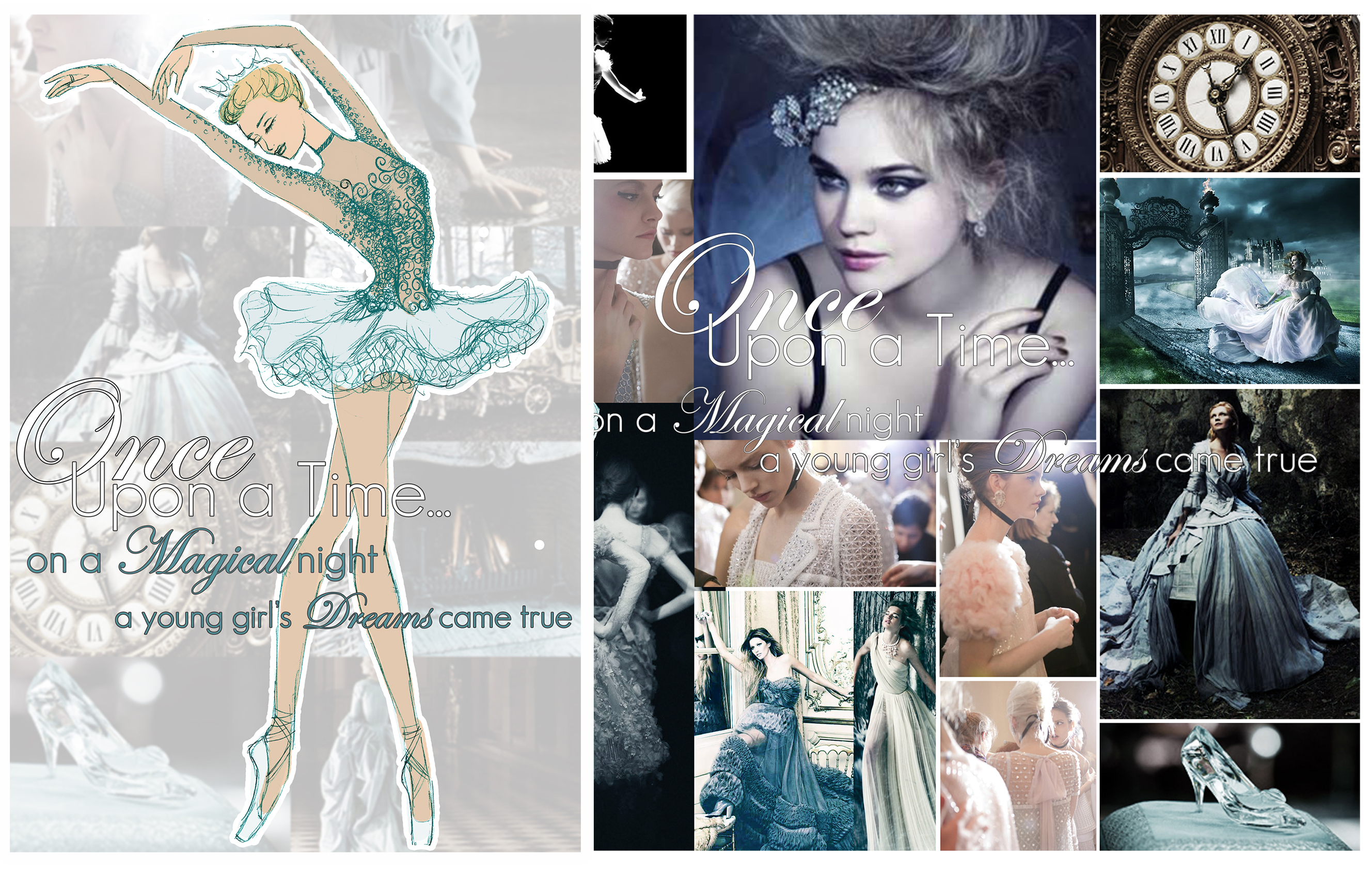 While CTCFD alumni are representing in some of South Africa's more established competitions, we are also very proud to announce that current third year student Naazneen Kagee has won the Marie Claire South African 'Mzanzi' Ballet Cinderella Design Competition.
Entrants were given the task of designing a ball gown fit for the fairytale princess, with the colour pallet being restricted to the powder blue traditional to the story, but adapted into a ballet costume.
Naazneen's design will now be made up and worn on the stage during the South African 'Mzanzi' Ballet adaptation of the story. Naazneen has said she is "very excited for the opportunity and can't wait to see my design take the stage."
Cinderella will take to the stage from 13 September 2013 and tickets are on sale now through Computicket.