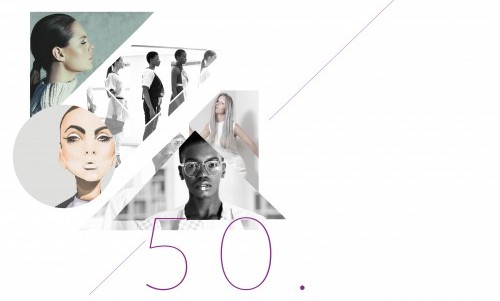 CTCFD CELEBRATES 50 YEARS OF FASHION EXCELLENCE
Graduate Students Showcase Final Collections in Exclusive Event
CTCFD- Cape Town College of Fashion Design is excited to announce its 50th year in fashion excellence this year. With an extensive reputation for creating leaders in the fashion design field both locally and internationally, CTCFD will be honouring these alumni, as well as current graduates in a modern exhibition at Northgate Park near Century City.
As leaders in the fashion education field, CTCFD will once again be on the cutting edge when exhibiting work from its class of 2015. This interactive experience will introduce the guest to each of the third and fourth year graduate students, with a taste of their end of year collections. Adapting to international exhibition trends, the VIP event will offer the guest a total fashion experience.
To celebrate CTCFD's 50th celebration, they will also be interviewing and showcasing work from various alumni working in the different sectors of the fashion industry both locally and internationally.
Friends and family will have the opportunity to view the graduates' full collections as well as work from CTCFD's Foundation Fashion Design Certificate, and first and second year students in a modern runway fashion show. This event, which starts at 11am, is open to the public at R 150 per ticket. Tickets are available from CTCFD campus from 5 November 2015.
This year CTCFD has had the opportunity to partner with leading brands Uber, Lancôme, GHD, ELLE Magazine, and Cape Audio College; while continuing its longstanding partnership with the Cape Town Fashion Council. For more information on the event, please visit www.ctcfd.co.za.
About CTCFD – Cape Town College of Fashion Design
CTCFD – Cape Town College of Fashion Design was established in 1965 and is one of the longest serving fashion colleges in South Africa, currently celebrating its 50th year in fashion excellence this year. Based in Cape Town's southern suburbs, CTCFD provides innovative education that is responsive to the ever changing creative and technological developments in the fashion industry. CTCFD's mission is to produce designers who possess the knowledge, skills, design passion and work ethic to be highly employable in their chosen profession.
'The Ultimate in Fashion Education', CTCFD has proven time and again that it is the leading school for fashion design in the country, with students constantly being placed in major national design competitions. Most recently, 1 graduate was a finalist in the 2015 AFI Fastrack competition at Mercedes Benz Fashion Week Johannesburg, 3 students were selected as finalists in the ELLE Rising Star 2014 awards, 2 more students were announced as winners in the G12 Good Hope Radio Design Competition 2015, and 6 students were announced as finalists with 1 student winning the 'Die Burger' SA Wedding Show Young Designer of the Year award. Furthermore, many alumni are making waves in all areas of the fashion industry.
PRESS RELEASE ENDS
For More Information, Please Contact
Nikki Kruger (Marketing Manager)
021 762 6710
Connect with CTCFD on these Channels
Website – www.ctcfd.co.za
Facebook – www.facebook.com/CTCFD
Twitter – @CTCFD
Instagram – @CTCFD
Follow CTCFD Official Hastags
#CTCFD15
#50yearsoffashionexcellence